Kawaii Crypto Kingdom Devlog 2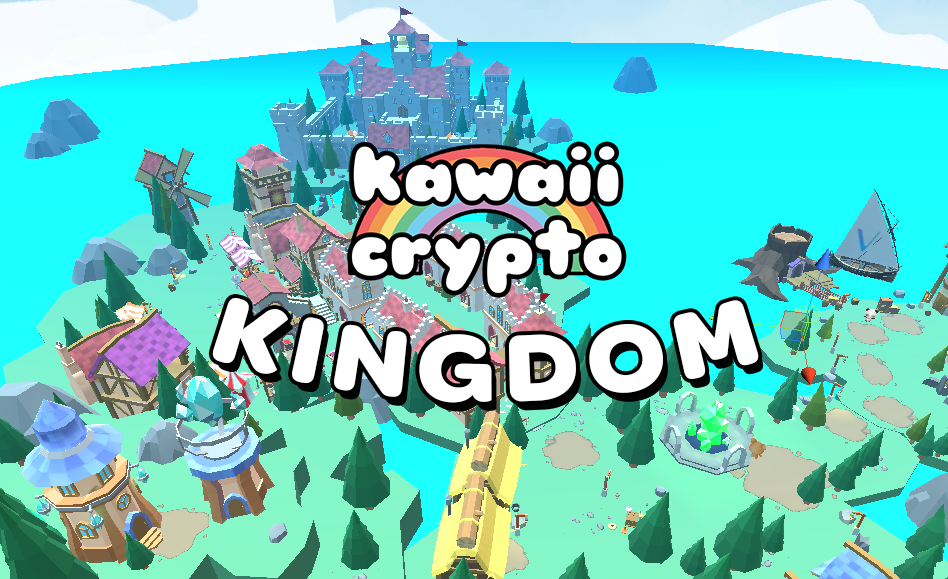 Our first game will be Kawaii Crypto Kingodm-  a fun educational game featuring your favorite Cryptocurrencies.
I divide the Kingdom into 5 zones and in each of these zones you can meet the different Crypto friends and learn about the Cryptocurrencies they represent. Each zone will have a mini game that will help you learn about Crypto in a fun and easy to understand way.
The Castle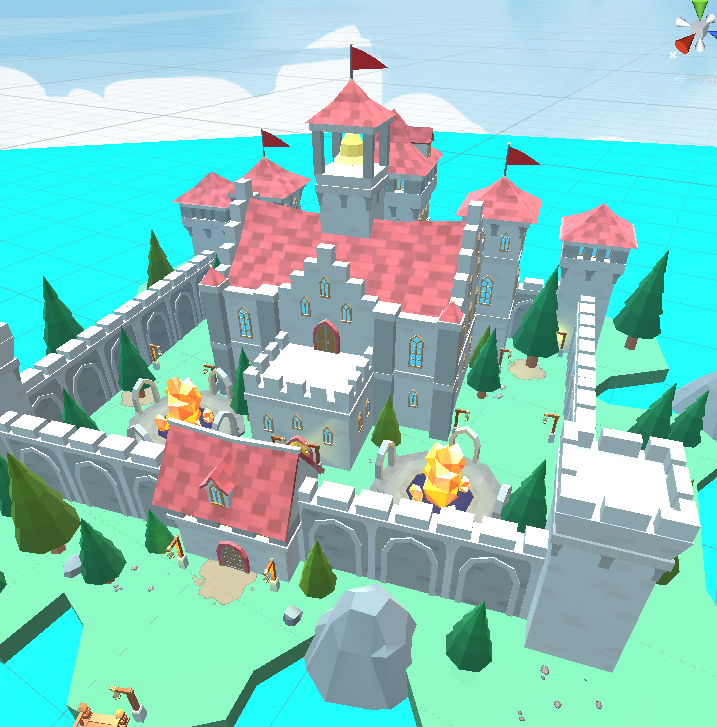 Inside here is where King Bitcoin Fox and Knight Litecoin Bunny reside.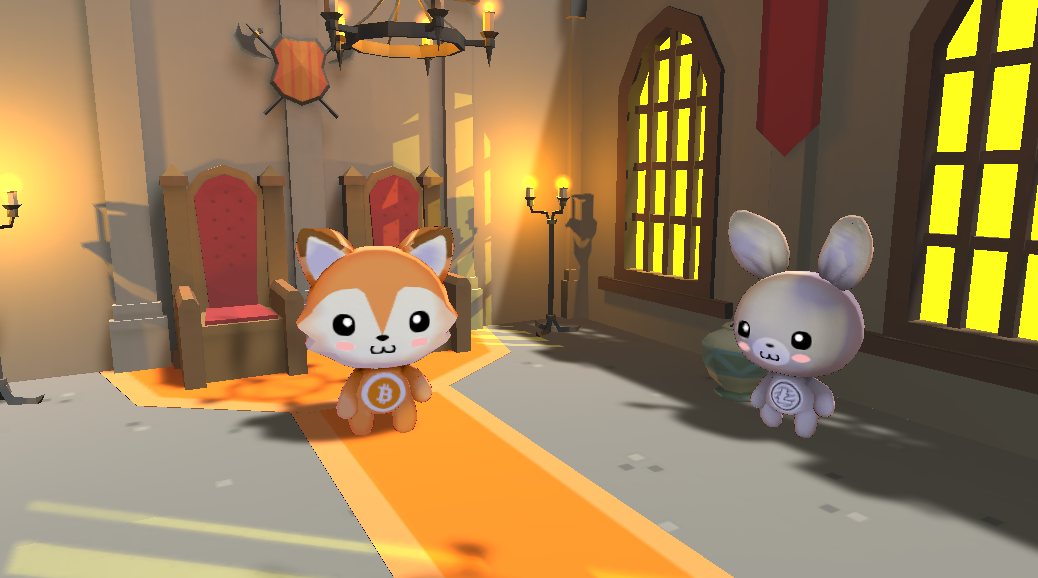 King Bitcoin Fox created the Kingdom of Crypto and his Knight Litecoin Bunny is there to fight and defend him.

Minigame: Learn about BTC/LTC mining!
The Marketplace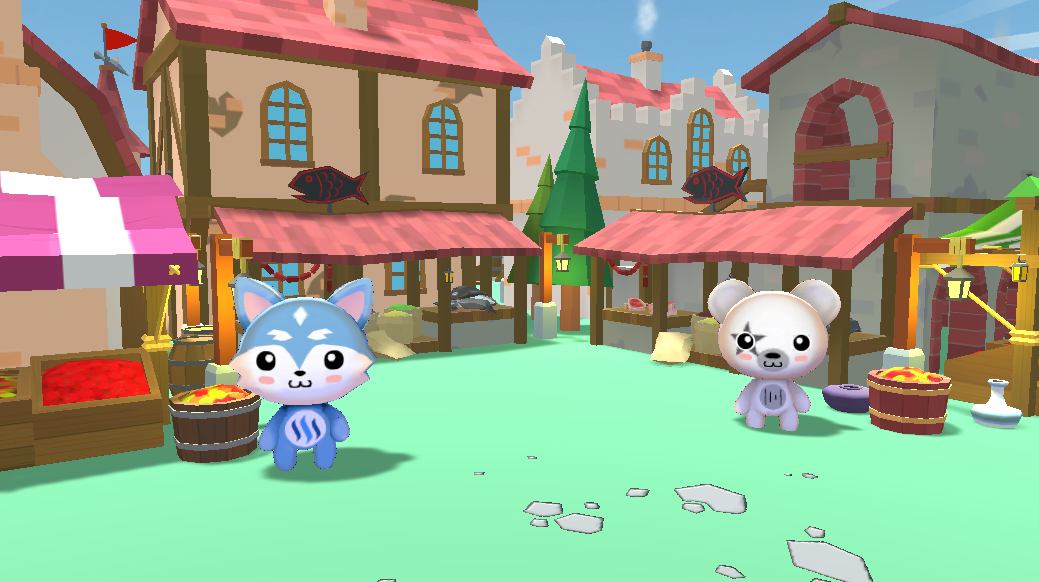 Here you will learn about different merchant/payment and social cryptos. MTL Bear and Dash Otter, as well as Steem Wolf will reside here.
Mini Game: Learn about using crypto as a fast decentralized payment solution!
The Wizard Tower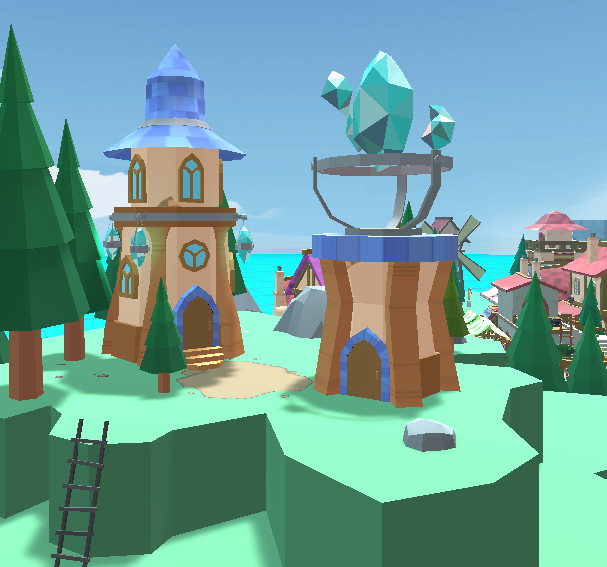 This is where you'll find Ethereum Rainbow Cat and IOTA Mouse.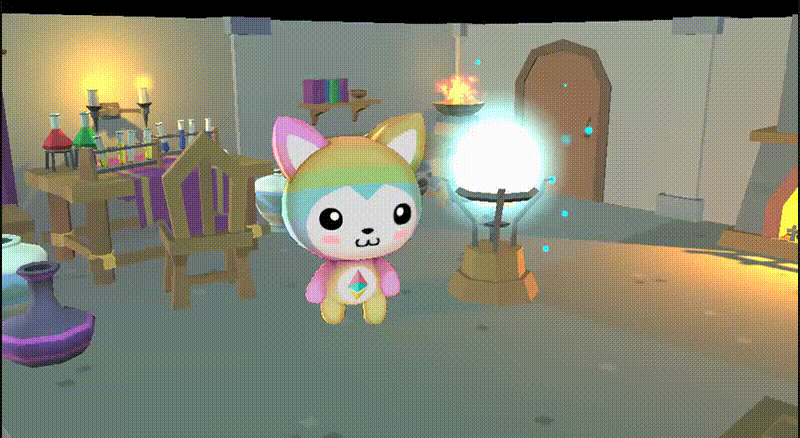 Minigame: Learn about next gen Blockchain Tech that will change the world!
The Port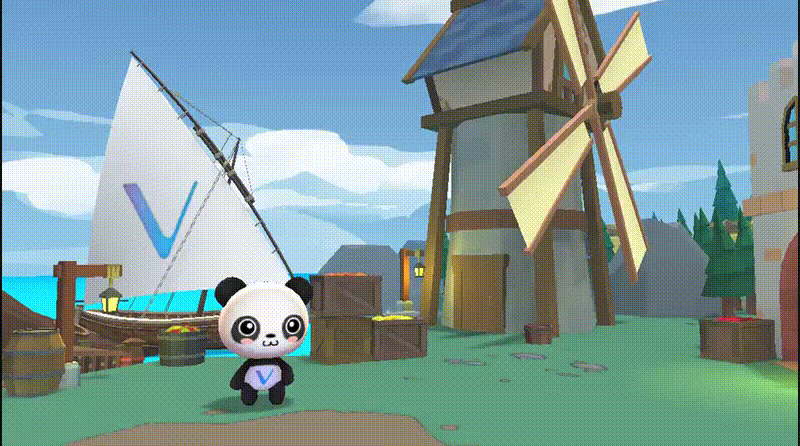 This is where you'll find Vechain Panda as well as other supply chain cryptos.
Minigame: Learn how Blockchain Tech can help prevent counterfeit goods!
The Forest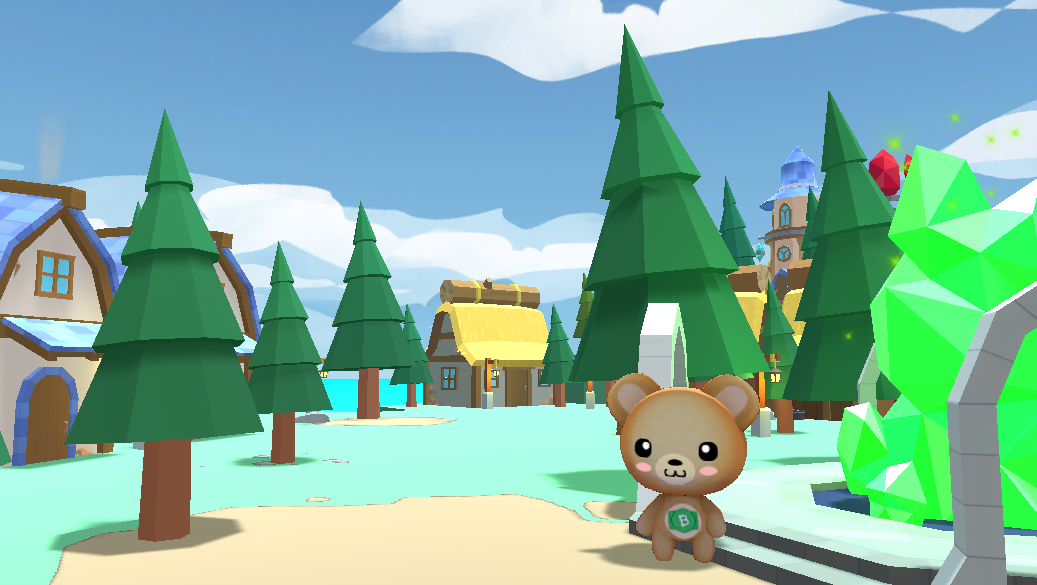 This is where Bitcoin Cash Grizzly and Monero Panther reside.
Minigame: Learn about Privacy coins and play some hide and seek!
I'm super happy with my progress so far.. I'll be adding some fun stuff like crowns and wizard hats and next I'll be working on the mini games.
I'd love to know your feedback!
---
The Kawaii Crypto Friends represent your favorite Cryptocurrencies in the most adorable way! Our goal is to spread happiness and joy through crypto!
Follow Kawaii Crypto on:
If you'd like to help support our development:
BTC: 36oEBZWcWihK37PheBujc4D5NggWwhnLbH
ETH: 0x6c17ff291aa8a71f8dabb1f9f46baeeb9cff43e9
BCH: qpcj972y90kwuwt56pgn4x3c8cy6w27dwckqnsz7ld
 DOGE: DEAyLpKdKGyRQU5qAZqL11smgNKFWMAQzu